With regard to the protectors of the family, the biological parents, adoptive parents, and many other father figures who make up various family models, the President-Preacher of the Religion of God, of the Christ, and of the Holy Spirit1, José de Paiva Netto, broadens our understanding when he says,
"I have already explained that a father is also the one who does good deeds, the one who undertakes indispensable spiritual and social work―as if they were his own children. Great figures of Humanity were not parents in the literal sense of the word, but their 'children' were books, scientific breakthroughs, and philosophical, moral, political, and religious discoveries they brought to Earth. They are admirable descendants who benefit multitudes, generation after generation." (Extract taken from the article Pais de boas obras [Fathers of Good Deeds].)
Speaking of good deeds, how about thinking about the good examples that should be given to our children? How to be an exemplary father?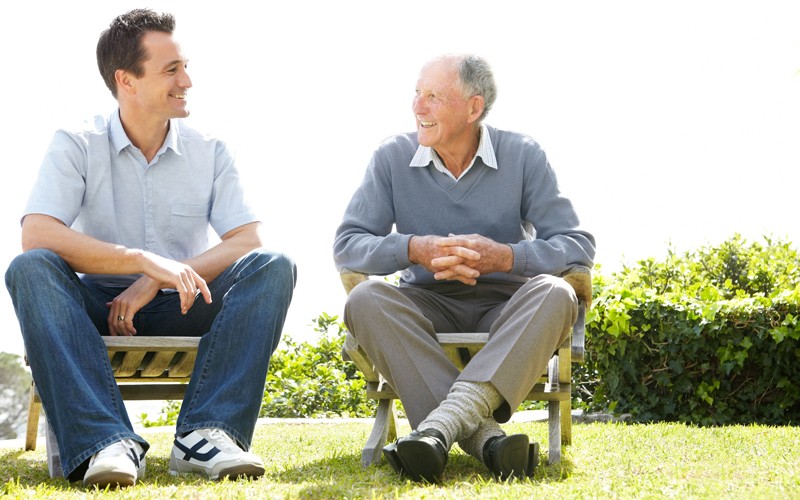 Setting a good example
No one wants to see their children suffering, but challenges are present at all stages of life, including childhood and adolescence. That is why it is important for parents to properly guide their children so they know how to conduct themselves and make the best decisions in their everyday life, whether in the presence or absence of their parents. What is the best way of raising a child if not by setting a good example at home?
+ What Can We Do for There to Be Peace in the Family?
When a couple fights, and frequently in front of their children, wrong ideas are being conveyed at that moment, such as "you need to scream to be heard" or "it is not possible to solve problems calmly." None of us is perfect, we still have a lot to improve. However, if we want good things to happen to the people who were placed by God in our home, under our responsibility, there is a Divine Example of Justice and Goodness that can be followed by all of us: Jesus, the Heavenly Educator.
A new perspective
When suffering knocks at our door, it teaches us to look at old habits in a different way. So how about looking to Heaven and seeking help from the Ecumenical Christ, the Divine Statesman? With Him we learn how to build trust, to promote dialogue, patience, unity, and other values needed for a peaceful and safe home. His teachings also guide us in this challenging, courageous, and happy undertaking of educating children, beginning with our own reeducation, in order to be an exemplary father.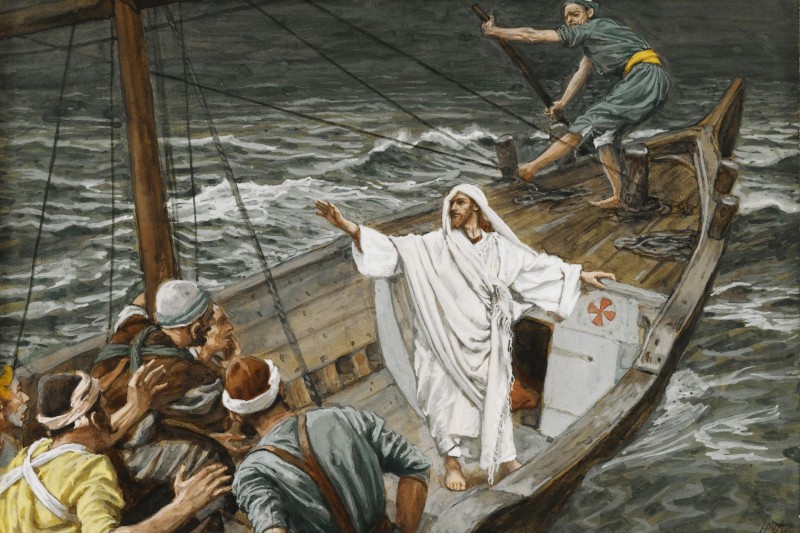 In the following biblical passage, Jesus encourages us to pray and provides families with an important clarification. In Spirit and Truth under the Light of His New Commandment, let us read the Good News of the Divine Master according to Matthew 7:7-12:
Jesus encourages us to pray
7 Ask and it will be given to you by God; seek and you will find [Goodness]; knock and the door will be opened to you.
8 For everyone who asks receives from God; the one who seeks finds [Goodness]; and to the one who knocks, the door will be opened.
9 Which of you, if your son asks for bread, will give him a stone?
10 Or if he asks for a fish, will give him a snake?
11 If you, then, though you are evil, know how to give good gifts to your children, how much more will your Father in Heaven give good gifts to those who ask Him!
12 So in everything, do to others what you would have them do to you, for this sums up the Law and the Prophets.
In verse 11, Jesus calls our attention to the Divine Compassion. For if we, fallible human beings, seek goodness for those we love, God does the same and much more for us. Therefore, everyone, without exception, can seek in the Heavenly Father the spiritual knowledge and strength needed to change our behavior and habits and to persevere in the family, despite the challenges.
Let us not be afraid to knock on the door (verses 7 and 8) and, through our prayers, ask God to enlighten us and to help us overcome any difficulty or family conflict. A great example to give our children is praying in times of struggles and being grateful for our achievements. By sincerely correcting our own mistakes will help our children do the same, regardless of the limitations they face throughout their lives.
Each father will find the best way to teach, guide, set a good example, and speak to the child, taking in account his/her personality and characteristics. But at all these moments, even when teaching them what the priorities of life should be, we need to bear in mind this reflection of Jesus in verse 12: "Do to others what you would have them do to you." Christ also calls us to go one step further when He brings us His New Commandment:
"Love one another, as I have loved you. Only by this shall all of you be recognized as my disciples, if you have the same Love for one another" (the Gospel according to John 13:34 and 35).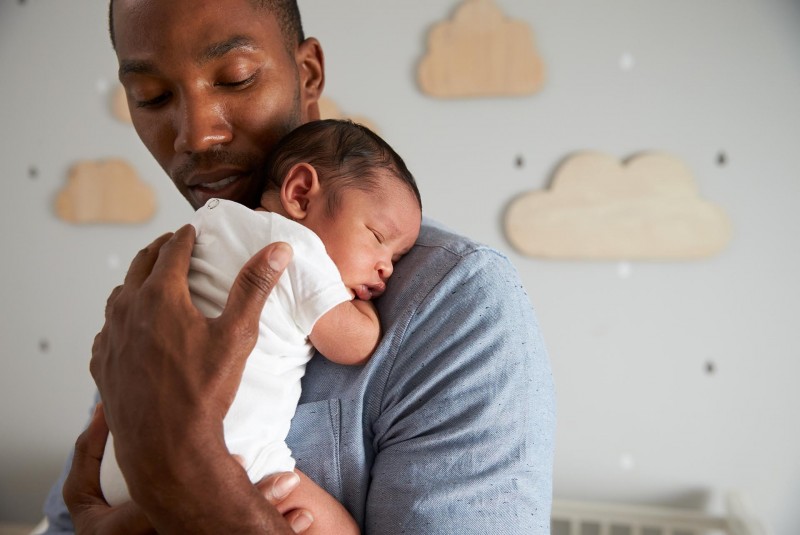 Therefore, let us seek to love with the Love of Christ in our everyday life, as the president-preacher of the Religion of the Third Millennium writes in the book Paiva Netto e a Proclamação do Novo Mandamento de Jesus. A saga heroica de Alziro Zarur (1914-1979) na Terra [Paiva Netto and the Proclamation of the New Commandment of Jesus ― The Heroic Saga of Alziro Zarur (1914-1979) on Earth], page 15:
"The New Commandment of Jesus, the Ecumenical Christ and Divine Statesman—Love one another, as I have loved you—is the key to the supreme success of the planetary society. However, this depends on the collective effort of its components. The Divine Master was the first to exemplify this by allowing Himself to be crucified because of His extreme Love for the Great Family called Humanity. When following in His footsteps, we must constantly review our attitudes so we never forget that it is through very small actions of Goodwill that the relationships between husband and wife, parents and children, communities and the world are strengthened."
Read more:
+ How to Protect Children and Young People from the Dangers of the World?
+ Prayer at Home
+ How to educate children to end violence?
If you have any question and/or comment about this and other topics, send them to the Religion of the Third Millennium. Let the Ecumenical Spirituality become a part of your life! And if you felt good reading this article, share it! It might touch the heart of other people too.
________________
1- Religion of God, of the Christ, and of the Holy Spirit — also called the Religion of the Third Millennium, and the Religion of Universal Love. This is the Ecumenical Religion of Brazil and the world.