"Do you want to overcome yourselves and be winners? Let Jesus coexist in your Spirits and let the Holy Mary maternally comfort your hearts during the tough times of your human journey. No one is hopelessly lost in this world."
With this teaching, the President-Preacher of the Religion of God, of the Christ, and of the Holy Spirit1, José de Paiva Netto, draws our attention to all the blessings we can receive from the Mother of the Divine Master. She is a strong spirit of great light, who prays for us for all eternity!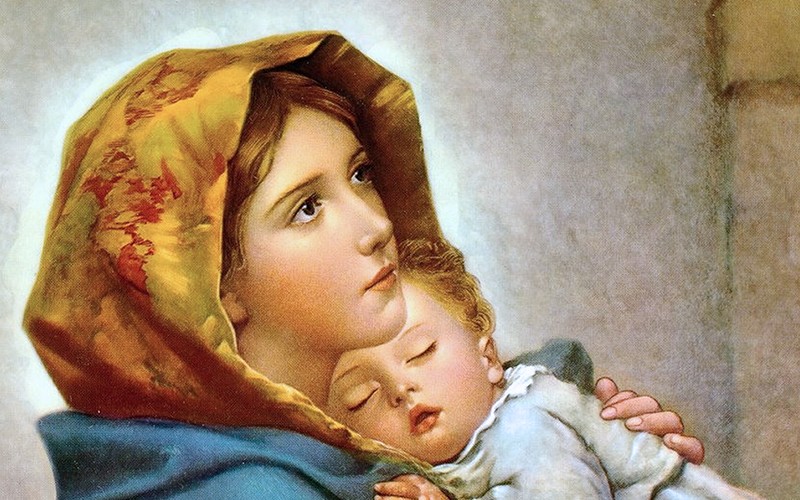 So, whether at the beginning of the year or on every day of it, how about listening to Hail Marys! songs, which bring the good energy of the Universal Mother of Humanity and her spiritual phalanxes from Heaven close to us?
With regard to these compositions by Paiva Netto, Brother Flexa Dourada (Spirit) revealed in the World Revolution of the Spirits of Light, in the Fourth Revelation, the Religion of the Third Millennium:
"These songs are medicine; they are medicine! Everyone who's sick should listen to Brother Paiva's Hail Marys!, and those who aren't sick should listen to them to avoid getting sick."
Listen to some of the Legionnaire songs we've chosen specially for you!
Ave, Maria! Dominus Tecum!
Music played during the 25th anniversary celebrations of the Temple of Good Will in Brasília, the capital of Brazil. (If the subtitles in English do not appear automatically, then click on CC in the bottom corner of the video)
AVE, MARIA! DOMINUS TECUM!
Music: Paiva Netto (Music composed in Santa Maria de Arnoso, Lugar de Lages, Portugal, in 2001.)
Lyrics: Traditional Latin
Performed by the Good Will Ecumenical Choir (Brasília, Rio de Janeiro, and São Paulo, Brazil) and the Good Will Orchestra
Arranged and conducted by Vanderlei Pereira
Hail Mary,
Full of grace,
Our Lord is with thee,
Blessed art thou among women,
And blessed is the fruit of thy womb, Jesus.

Holy Mary,
Mother of God,
Pray for us sinners,
Now, and in the hour of our death,
Amen.
Hail Marys! playlist
Listen to other songs in Portuguese and Latin:
In the coming year may you and your family receive the blessings of Holy Mary and of her Beloved Son and Master, Jesus!
Happy New Year!