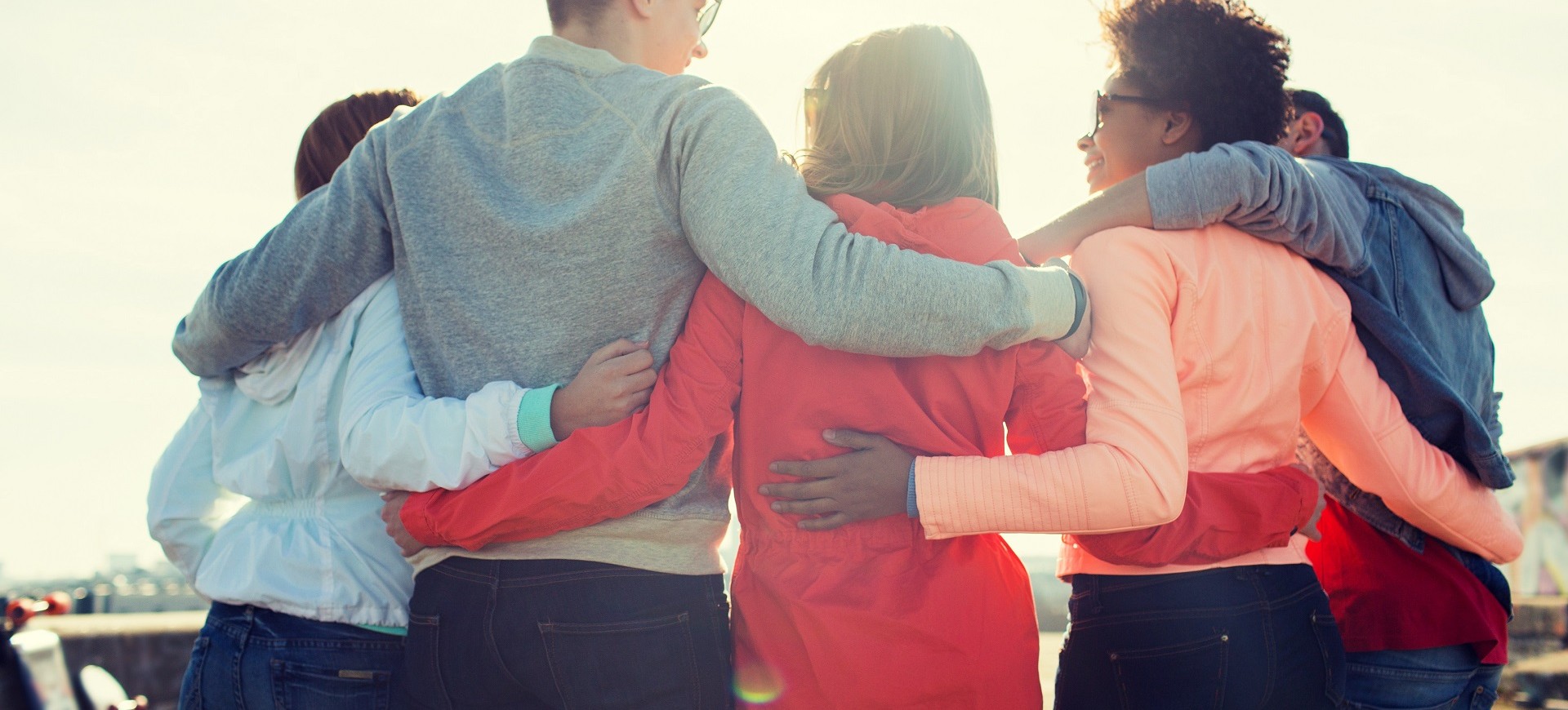 Christmas is a time that reminds us of a lot of values: solidarity, unity among family members, and gratitude for the friends we have. Many of these principles seem to be increasingly absent from the hustle and bustle of everyday life, but they are extremely important for the balance and survival of people.
These are truly age-old values, like friendship, for instance, which Jesus, whom we most honor at Christmas, exemplified.
Just moments before being handed over to the soldiers who took Him away to be crucified the Divine Friend said:
"There is no greater Love than to lay down his own Life for his friends. And you are my friends if you do what I command you. And I command you this: love one another as I have loved you." (The Gospel according to John 15:13, 14, and 17).
His example and words should be carefully studied and serve as inspiration for all of us. Let us take "To lay down his own life," for example, and understand the meaning of Love between friends. In this case it is not in a literal sense, in which the individual needs to lose his or her own life to benefit someone else.
It represents the attitude of giving, respecting, caring, appreciating, and reprimanding a friend when necessary.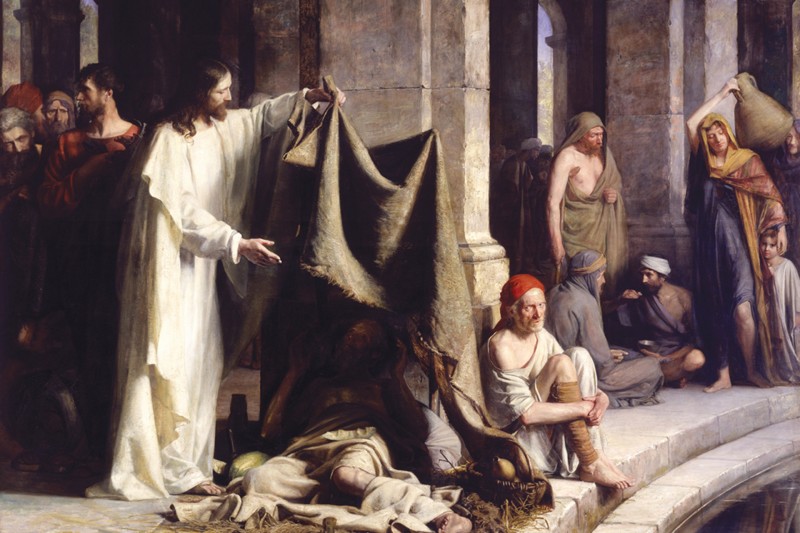 This was what Jesus, the Ecumenical Christ, the Divine Statesman, did for all of us. He was a friend who comforted us and advised us to seek our own peace and happiness.
The Divine Master gave His own life not just in that terrible moment of crucifixion, but throughout His visible passage on Earth, when He dedicated Himself to enlightening and helping all those in need. He was a Great Friend and never abandoned us.
In this regard, Paiva Netto, President-Preacher of the Religion of God, of the Christ, and of the Holy Spirit1, says in his article Amizade é a minha Religião [Friendship is my Religion]2:
"The feeling of true friendship, grounded in daily efforts, is a significant factor for strengthening relationships and for overcoming unpleasantnesses, not only within the family, but also collectively."
READ MORE:
+ The Friend that returns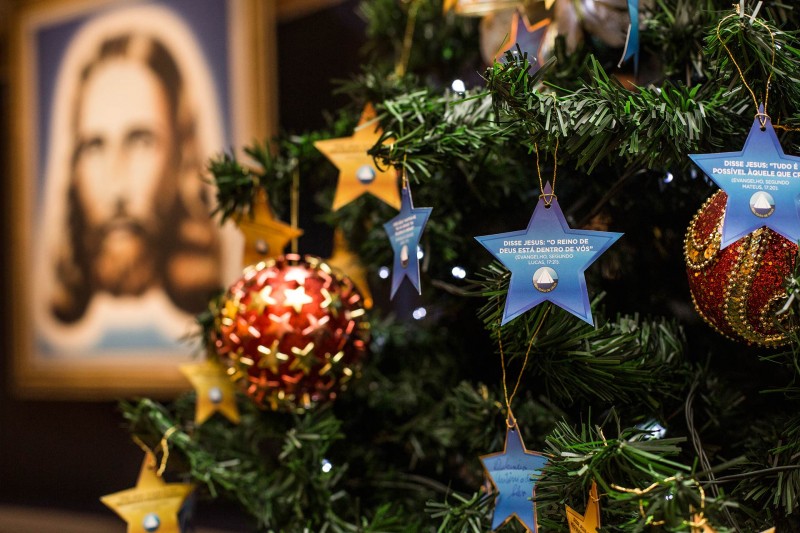 Moreover, Jesus, drawing on His own example, invites us to go further, since He was first and foremost a Friend who laid down His life even for those who did not consider Him to be such. He showed us a new side of true friendship:
"From the perspective of Divine Love, which should not be confused with cowardice in the face of injustice and perversity, I have talked to you about that passage from the Gospel of Jesus according to Luke 6:29: 'If someone slaps you on one cheek, turn to them the other also. . . .' This is the same as saying that we should never give in to hatred. To 'turn the other cheek' is making those who try to offend us see that they are committing an outrage against themselves, because hatred is a weapon pointed at the chest of those who hate. To 'turn the other cheek' is an act of courage, an exercise in patience; it is not an action for those who are negligent and complacent," writes Paiva Netto on page 258 of his book As Profecias sem Mistério [The Prophecies without Mystery].
How many fights, misunderstandings, and arguments could have been avoided if we had been more patient and more understanding? How many mistakes could we not have made if we had shown more companionship and compassion?
Jesus was not a Friend because He expected to be rewarded, but because of the certainty He had over His role to act in benefit of Humanity. Many lives are saved even today thanks to His teachings, when understood in their real meaning of Fraternity, Love, and Justice.
Therefore, may the Divine Friend inspire us this Christmas and every day of our lives to live the true Friendship―indiscriminately and with Love and Justice. Let us also live by these words of His,
"Love one another as I have loved you" (The Gospel according to John 13:34),
which the Religion of the Third Millennium compiled in the Treatise on the New Commandment of Jesus. Let us reciprocate the friendship Jesus showed all of us!
A Merry Permanent Christmas with Jesus, the Great Friend of Humanity! :)
______________________________
1 Religion of God, of the Christ, and of the Holy Spirit — also called the Religion of the Third Millennium, and the Religion of Universal Love. This is the Ecumenical Religion of Brazil and the world.
2 The title of the article makes mention of an extract from Poema da Amizade [The Poem of Friendship], by the late famous Brazilian journalist, radio broadcaster, writer, and poet Alziro Zarur (1914-1979). He is also the proclaimer of the Religion of God, of the Christ, and of the Holy Spirit.