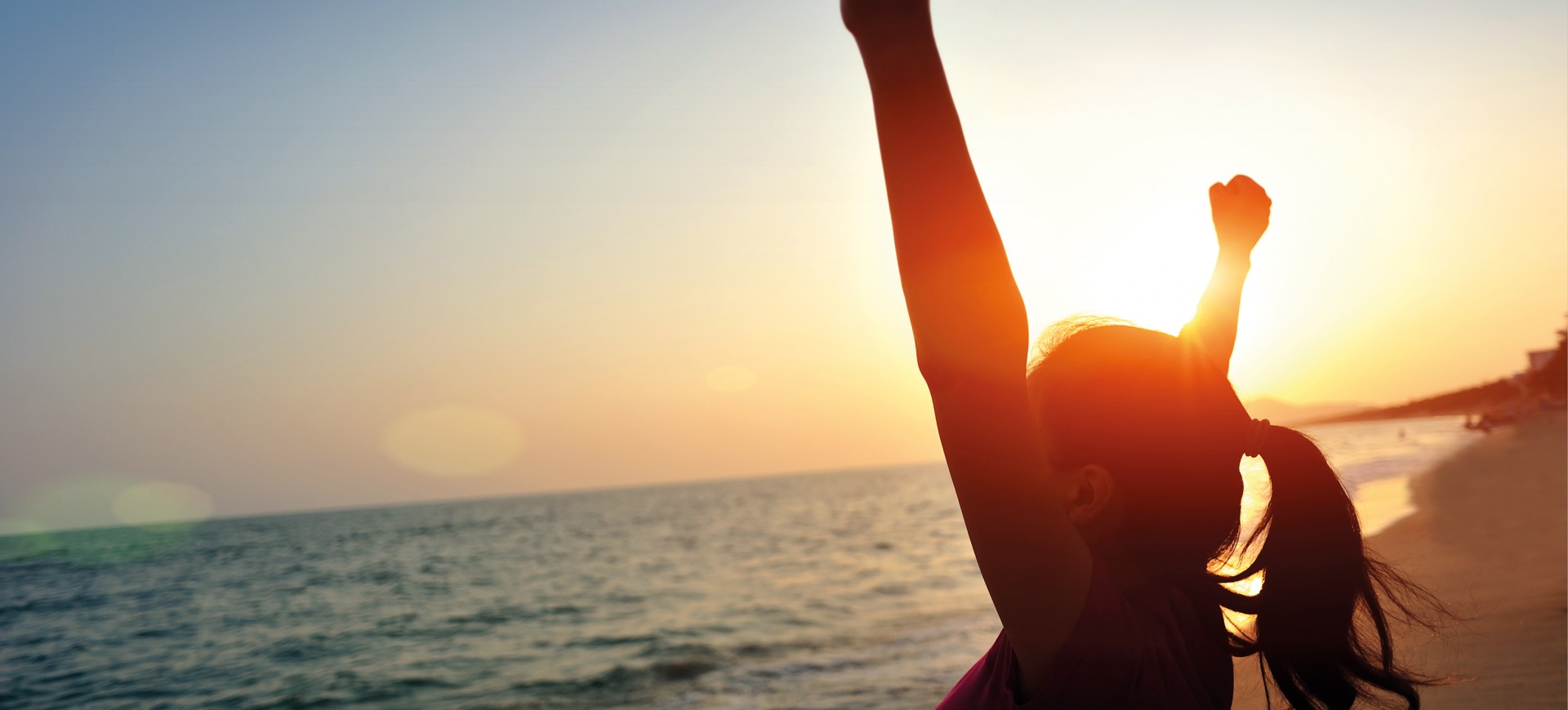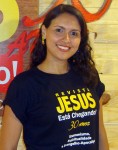 Written by Paula Ribeiro - Christian of the New Commandment of Jesus and master in psychology
With the advance of the new coronavirus in the world, experts guided about the importance of staying at home. Before this pandemic, people used to do lots of activities and that would let people eager to handle everything. It did not change, although we are living a life less agitated at home. There are other factors that lead to anxiety, which can be even harder to fight against it, but now we are facing restrictions to do things that would give us feelings of well-being.
According to the World Health Organization (WHO), lifestyle changes caused by Covid-19 are resulting in psychological pressure and stress that can lead to serious mental health problems in the population. It should be remembered that, in 2019, the WHO released data indicating Brazil as the country with the highest number of anxious people in the world.
If we look through a human perspective, there are lots of problems we must face, and it can seem impassable. But we invite you to look for the spiritual understanding as a reference to deal with big changes that the new coronavirus is causing in our lives, including situations that generated anxiety. Strengthen our Spirit is fundamental to conserve our emotional health.
The importance of spiritual understanding
As we integrate ourselves in the lessons of Jesus' Gospel-Apocalypse, in Spirit and Truth, under the light of the Fraternal Love, is natural that we learn how to act right. From the spiritual enlightenment, we can identify and combat the causes that produce negative effects in our lives, so we can start to face challenges as an opportunity of growth, not as a burden, making it easy to be solved. With Good Will, we first develop tranquility and balance in our Soul, which will bring us serenity to deal with many situations of daily life without letting anxiety to take control or paralyze us.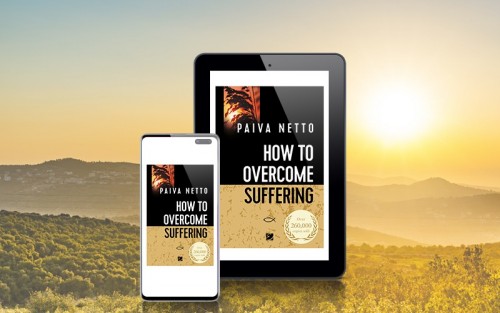 In his digital book "How to Overcome Suffering", Paiva Netto writes:
"A great lesson is always learned from any difficulty. If we do not overcome what is difficult today, we may be crushed by what is "impossible"* tomorrow. Therefore, let us get to work while there is time!"
When does anxiety become pathological?
Anxiety is not always bad. It is a natural reaction that everybody has when faces certain situations in everyday life. For example, when we wait for an important event, such as a job interview or a college test, it is common to feel anxious. Dr. Geraldo Possendoro, doctor and psychotherapist in Brazil is specialized in anxious behavioral medicine. He clarifies why this occurs: "When we are anxious, our brain understands that we are under attack. It increases cortisol hormone that will higher glucose in blood. This is the fuel that makes us walk, talk, or even escape or fight in a tough situation." He concludes that the cortisol "is an important hormone that has the role to protect us." However, some people experience these reactions frequently and more intense in daily life.
When anxiety becomes excessive, then it is considered pathological because it compromises the mental health of the being. "In other words, cortisol is a good ingredient but in moderation. This mechanism, when repeatedly triggered, affects the immune system and increases cell death, especially of neurons."
Anxiety must be taken seriously, especially when it starts to interfere in different areas of life, causing emotional and physical suffering. Some symptoms are: a sense of danger in everything; excess of worries; getting comfort on food and smoking, as an example; muscle tension; changes in sleep and in the cardiac frequency; memory loss; oblivion and difficulties to assimilate recent knowledge; tiredness without explanation; living with irrational fears; presenting constantly concern; obsessive thought; perfectionism.
The anxiety disorder, as we know it, can be presented in many ways, such as panic syndrome, social phobia, obsessive-compulsive disorder. In those cases, besides following these tips we bring here, it is especially important to look for medical help (some psychological disorders can be caused by an organic decompensation) and psychological. Following the right treatment and keeping the Accomplishing Faith in your heart can bring back your well-being and a joyful life.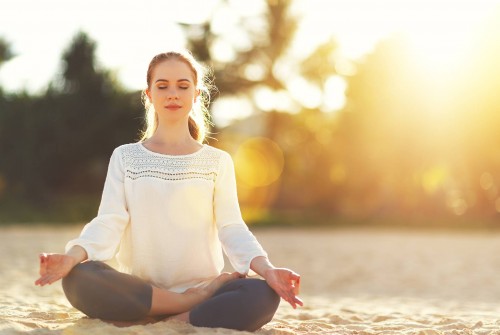 Strength your emotional health
There is no magic formula to avoid anxiety, especially faced with situations that widely affect our routine. However, firm in the Ecumenical Doctrine of the Religion of the Third Millennium, we bring some points that, if exercised, can help you control and strengthen your emotional health.
Cultivate the habit to pray or meditate
The most important in this time of social distance is to strengthen our intimate. If we keep in a higher tune, we allow ourselves to get a glimpse of horizons of health, victory, happiness, that are in our range.
In His Gospel, according to John 14:27, Jesus affirms: "Peace I leave with you; my peace I give you. I do not give to you as the world gives. Do not let your hearts be troubled and do not be afraid." It is in this Divine Peace that our Soul should vibrate when we cultivate the habit of praying or meditating. It does not matter how we speak with God, or if we only believe in a Bigger Force that governs the Universal. It is fundamental to get the spiritual strength and balance through moments of introspection and sincere plead.
Identify and control the factors that create anxiety
Do household chores, take care of children, work, and even find time to yourself can be so difficult. But, if it is not possible to change, we need to face this new routine imposed by the pandemic. The first attitude to fight against anxiety is to investigate its causes.
Sometimes the person can identify the factor that creates anxiety, but there is no possibility to solve them immediately. Still, it is important to know them, to find forms of control. For example, the fact of feeling isolated or alone, because you cannot do activities that used to bring some satisfaction to you, can originate anxiety. An additional worry can also cause it, such as doing home office and having to take care of your children at the same time, or people cannot pay the bills or may have lost their jobs.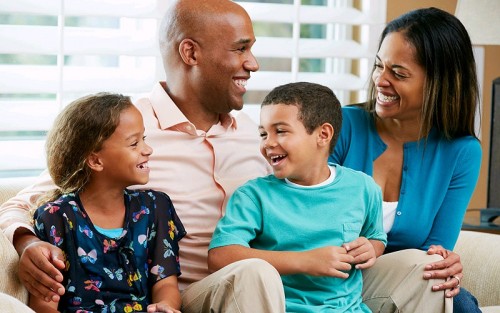 Respect your limits and appreciate moments in family
With the heart strengthened and decided to change, try to adapt the household chores routines in the best way for you and see if you can count on somebody to help you do some house work, especially those that make you anxious. Try not to overcharge you and be flexible, because what is most important is to stimulate a good way to live at home and make everyone involved in those activities and help maintain a healthy house.
Do not focus only on how tiring can be those activities, but the pleasure of those moments in family, staying more with the kids, having meals together. Those happy and relaxing moments can bring an injection of courage to face the quarantine's routine.
Change your lifestyle with a healthy diet and physical exercise
With the restraining order, it may become harder for some to keep healthy habits, but it is important to make efforts and get some time to exercise at home. You can find online, many series of physical exercises available, meditation and yoga classes, among other activities. It is important to sleep well and have a healthy and balanced diet to improve your health. All this helps to fight against anxiety.
Get busy with contents that promote well-being
If you live alone or for some reason are facing this time without company, do not let it be a motive of sadness or solitude. There are many options to feel useful and busy and internet can help with it. Keep connected with the Good Will media, that has 24/7 of elevated broadcasting program; do some courses online (during the quarantine many of them are free); read some books that strengthen the Soul; watch some movies and listen to high-spirited music; chat with relatives and friends by video chats; and even, you can be solidary in this time that people are in need.
Rely on the assistance of the Superior Spirituality
It is common to feel uncertainties and have concerns about the future, especially during this pandemic. But, if we feed this atmosphere of defeatism, of insurmountable difficulties, excessive anxiety because of new challenges, it dooms us to not achieve our goals, because we are blocking the accomplishment of force, that is God on us, in His origin.
We all can reinvent and build a new and better destination if we have Accomplishing Faith. Count with the support of the Superior Spirituality, as brother Paiva writes:
"Whenever feeling discouraged, raise your heart to the Highest to better tune in to the Superior Power. In this way, you will refuel your Soul for the battles in Life. You can rest assured: praying works."
____________________________
* Impossible — Paiva Netto explains that he insisted on keeping the word "impossible" in quotation marks because he does not believe it is impossible to solve any issue in favor of the Good. He bases himself on the strict teaching of Jesus: "The things which are impossible with men are possible with God" (The Gospel of Christ according to Luke 18:27).