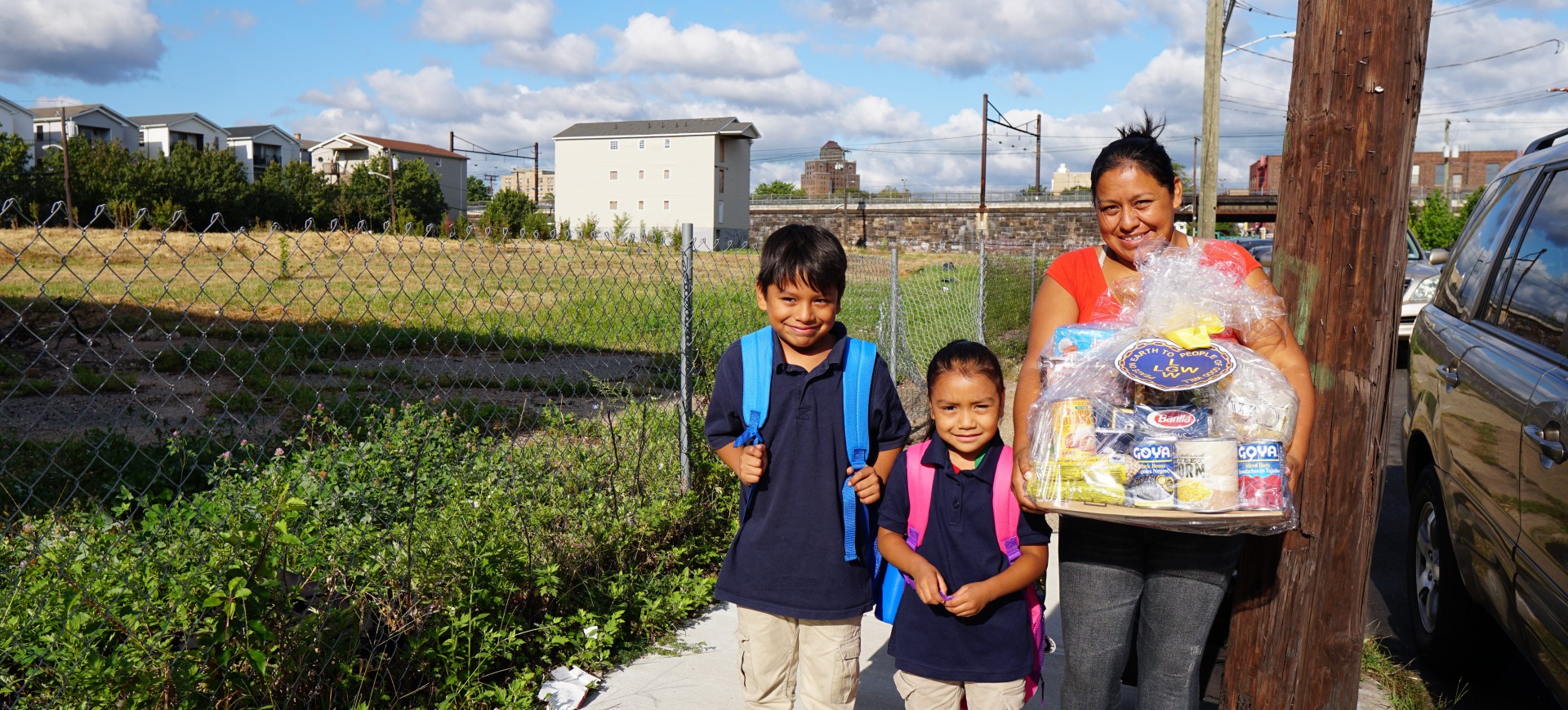 The Religion of God, of the Christ, and of the Holy Spirit and the Legion of Good Will (LGW) of the United States of America are determinately working to support victims of Covid-19. One of the activities that are being held in New York and New Jersey, is to help families that lost their jobs or had their income compromised. Families are receiving food baskets so they can maintain essential meals.
In this action, beyond the material Charity promoted by the Legion of Good Will, that is delivering those baskets to assist families, we highlight the Spiritual Charity from the fraternal doctrine of the Divine Religion, that families are receiving through the JESUS IS ARRIVING! magazine.

About the spread of the new coronavirus, authorities affirm that the state of New York alone is surpassing the number of cases in entire countries. Many families are losing their relatives or are dealing with the sad reality to see them hospitalized in an intensive care unit (ICU); others are fighting against the disease inside their own houses.
Amid this challenge situation, a special story touched the hearts of volunteers of the Organization in the United States: with all of the members infected by Covid-19, a family from the state of New Jersey was facing a hard time and, without leaving their home, they asked the Legion of Good Will for a message of comfort and a basket of food. Promptly, the Christians of the New Commandment of Jesus, Samara Malaman and Adriana Rocha, brought them the basket and the JESUS IS ARRIVING! Magazine. Following the preventive protocols, the Legionnaire Sisters dropped off it at the door of their house, keeping contact through the phone. But, at that moment, they received the sad news that the matriarch of the family passed away a few hours ago, and the father of the person who asked for help was hospitalized in an ICU. Given the situation, Samara and Adriana were deeply touched. They talked in Spanish with the head of the family and elevated their thoughts to God, conducting a message of support and spiritual strength to that family. See the video below.
This is the mission of the Religion of God, of the Christ, and of the Holy Spirit: to promote the Complete Charity, material and spiritual, a vanguard thesis developed by Paiva Netto, President-Preacher of the Divine Religion, which teaches us that beyond the need to have the material bread for a living, the Spirit also need to have food: the Fraternal Love that nourishes the Soul. That is why talking about support in the Religion of Fraternal love is to talk about the valorization of the Eternal Spirit of the human being.
Be part of this Fraternal Family!
To get to know more about the ecumenical doctrine of the Religion of God, of the Christ, and of the Holy Spirit, you can call (646) 398-7128 and receive in your home a JESUS IS ARRIVING! magazine.