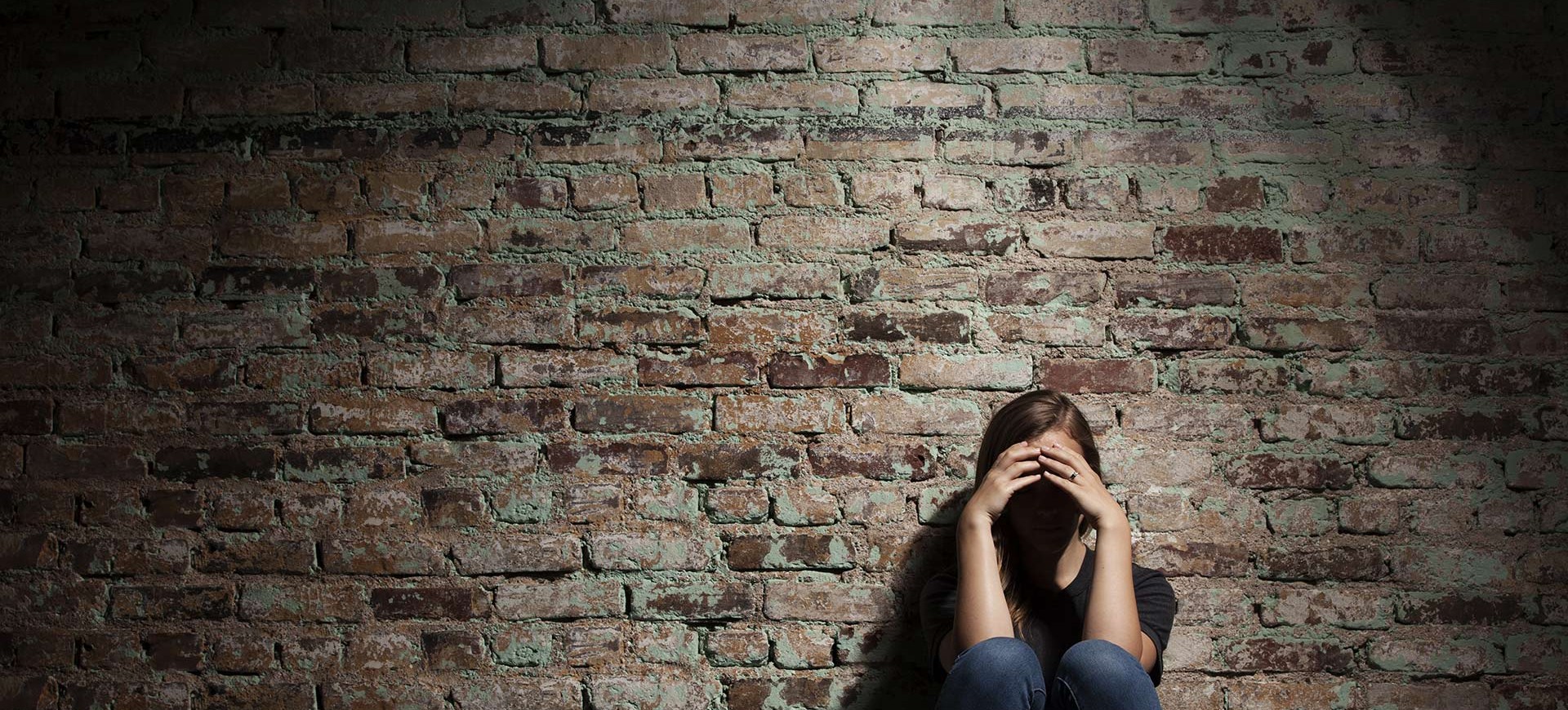 On September 10 we observe the World Suicide Prevention Day, a date that is part of the Yellow September campaign. We are talking about a silent war that continues to claim about 800 thousand lives every year. These are people from all social classes and different age groups, including the elderly and adolescents. The problem when fighting against suicide lies in the fact that this is something that starts within each victim and is manifested by way of despair, anguish, and depression.
The World Health Organization (WHO)*¹ affirms that "in the entire world, every 3 seconds a person attempts against their own life. Every 40 seconds, a person dies from suicide".
Doctors, social scientists, and public workers concluded in their research that there are two fundamental points to be observed: increase in awareness and the spread of appropriated information about the topic. They also highlighted the decisive participation of relatives, friends, institutions, governments, and religion in the support of the person with suicide ideation. It is still to consider that in most suicides and attempts there are cases of mental disorder, alcoholism, use of legal and illegal drugs, and abuse of prescription drugs. Another point is the social impact of these tragedies. WHO data revealed that for each death, six people close to the person who committed suicide develops severe trauma. In the Covid-19 pandemic, the necessary social distance became a risk factor since it can affect mental health due to difficult access to medical treatment. But, as a society, we can change this scenario.
Resist the despair
The Divine Religion teaches us to resist despair. When a human being leaves this earthly existence, he/she is found alive on the other side of existence. In regard to suicide, the pain will be tougher because they escaped their responsibilities.
Life does not cease
Accomplishing its main mission of "spiritual enlightenment, leading to the consequent salvation of lives and Souls for God", the Religion of the Third Millennium disseminates that life doesn't cease with death. This fundamental understanding helps us face this challenge with a strong Spirit being aware that suicide is never an option since it does not end suffering.
Suspect depression? Search medical assistance!
Among the biological and emotional causes that lead to a person in thinking about taking his/her life, the main cause is depression. The WHO points out that in 90% of suicide cases there's a depressive condition. Let us note that it is normal to feel sad, lonely, and to have your mood altered from time to time, and these, in general, are scenarios that eventually pass. However, when these conditions of the Soul persist, it can lead to a depressive disorder. This problem should be viewed as a disease and treated effectively and fraternally.
Fraternal Suggestions
The Religion of Fraternal Love has Seven Campaigns, that are part of its Spiritual Content, and for each of them, we will bring guidelines based on the spiritual reality and scientific research, in support of two groups: those who fight against suicide and those who search for information to help those who need to overcome this challenge.
GOOD THOUGHT
TO THOSE WHO FACE IT: "Thought is channel" affirms brother Flexa Dourada (Spirit). In the same way that the Friends from the Superior Spirituality beneficially influence the lives of those who, with Accomplishing Faith, tune in the Good, those who experience pain on Earth and vibrate in discouragement and defeat can attract for themselves Spirits that violate the inflicted laws of Love and Balance that regulate life on Universe and wandered disoriented against ethical and moral values that the Divine Justice offers for the evolution of Souls. Many of them live between the storm and rebellion, dedicating to disturb those hearts off guard. Hence the importance of cultivating the habit of prayer, of the elevated thought, and the devotion to the common good, in order to create a metaphysical shield of protection against these negatives influences that can contribute to the idea of suicide.
In a public hearing against suicide and self-mutilation held in the Federal Senate of Brazil, on September 18th, 2019, the psychiatrist Daniel Gonçalves, based on researchers, stated: "Religiosity and Spirituality, in their broadest sense, are protective factors to prevent suicide."
TO THOSE WHO CAN HELP: The psychologist and suicidologist Karina Fukumitsu highlight: "Family support is essential! Loved one's need to be aware of sudden changes of behavior. Those at risk become quiet, isolated, and avoid interactions. Any long-lasting negative changes in routines or temperament should be noted and a doctor should be consulted." Through this special moment of pandemic, it is important to not let the person isolate even more. If it is not able to meet the person, keep in touch, and get online support.
GOOD WORD
TO THOSE WHO FACE IT: The Good Will dialectic teaches: "If there are dark nights, there are also radiant mornings." So, do not play it down with statements like: "I can't get better"; "the world forgot about me." Don't! Occupying our minds with healthy activities and conversations is a great way to boost your self-esteem. It seems hard to look at life with Hope, to find happiness again, and move on by yourself. This is why the Divine Religion has an online volunteer team to support those who are facing this challenge.
TO THOSE WHO CAN HELP: Be a good listener and speak in the right moments, always lifting their spirit. As the late brother Alziro Zarur (1914-1979) taught that a word can save a life; a word can lose a life. Many people who think about suicide feel ashamed to live with this desire. It needs to be clear that persistent emotional problems, of any order, should be treated by medicine.
GOOD ACTION
TO THOSE WHO FACE IT: In addition to medical and psychological care, some actions can make a difference: engage in physical activities, have a balanced diet, listen to uplifting music, contemplate beautiful landscapes, and keep in touch with loved ones, even if it is virtual during the social distance period.
When we take care of our Spirit and our emotions, we gradually more capable. We are able to realize that our existence has a lot of value and we can make a difference in the lives of those who also suffer in the world and need assistance. Whoever is dedicated to helping others awakens good energy in the Soul. Many overcome personal dramas by volunteering. Brother Paiva teaches in his article "Suicide Does Not Resolve Anyone's Anguish":
"The permanent harmony with the Divine Power prepares the Spirit to have the conditions to survive pain, notwithstanding the conflagration of human distempers."
TO THOSE WHO CAN HELP: In His Holy Gospel, Jesus praises people that give themselves for others*². THaving this altruistic initiative, in addition to being an important learning opportunity for personal evolution, directly benefits those who are served. Offer to support someone who needs help, do not let them live isolated, show them how important they are, pray with them, surprise them with a fraternal hug. . . Small gestures of affection can have a positive effect.
GOOD NEWS
TO THOSE WHO FACE IT: It is important to look for information and entertainment that increase self-esteem and promote a reflection about the beauty and value of Life. News reports on violence and tragedies should be avoided. In the Super Good Will Media Network (radio, TV, and internet) you can follow (in Portuguese) a touching prayer at 6 p.m. to Mother Mary, to the Spirits of God, and Jesus Himself. This habit has been helping many people for decades.
TO THOSE WHO CAN HELP: In an article for the Portuguese issue of the JESUS IS ARRIVING! magazine, the journalist André Trigueiro warns: "We need to pay attention to social factors that predispose us to life, to health, to altruism, to optimism, to hope, and to what makes us depressed, hopeless, with no perspective of solution." Therefore, to those who suffer, the importance of promoting engagements with situations and news that make them feel good.
GOOD FUN
TO THOSE WHO FACE IT: To prevent discouragement, cultivate good friends, laugh, look for healthy entertainment, take part in religious reunions, support groups, collective therapies (which continue to occur digitally). To overcome shyness and insecurity, ask for help. Seeking support and company is not synonymous with weakness, but strength and courage.
TO THOSE WHO CAN HELP: It is important to be aware of the content accessed on the internet, especially during the pandemic, when the virtual world is the main place for search, entertainment, and communication among people. A research of the Federal University of São Paulo found that, in Brazil, from 2006 to 2015, the number of suicides among young people aged 10 to 19 years old increased by 24%. Even without definitive data on the subject, many point out excessive access to the internet as one of the reasons for this increase.
GOOD NEIGHBORHOOD
TO THOSE WHO FACE IT: Seek true friends and healthy relationships that can contribute to your own spiritual and emotional health. Look for relationships that will bring you closer to a healthy and balanced life. Stay far away from legal and illegal drugs, which are a loss to mental and physical health. Brother Dr. Bezerra de Menezes (Spirit) warns:
"Don't let human vices affect your Spirits or your families, especially those vices that are widely publicized in the media—from a simple, apparently harmless, cigarette to drugs and alcoholic drinks. Shield, shield your Souls. The body, the physical vessel that all of us have received in this present incarnation, is an instrument borrowed from God."
TO THOSE WHO CAN HELP: After depression, the factor that most leads to suicide is the use of legal and illegal drugs. Help the person in this situation by looking for psychological and medical treatment. There are also support groups for those who wish to overcome addiction, such as Alcoholics Anonymous (https://www.aa.org/) and Narcotic Anonymous (https://virtual-na.org/).
WORLD GOOD WILL
TO THOSE WHO FACE IT: As difficult as this suffering is, it is possible to overcome it and even grow from it. Count on the help of relatives, friends, and health professionals, and never forget to seek the support and strength in the teaching of Jesus. In His Holy Gospel, the Divine Master affirms: "Come to me, all you who are weary and burdened, and I will give you rest." (according to Matthew 11:28). And more: "in your perseverance, you will save your souls." (according to Luke 21:19).
TO THOSE WHO CAN HELP: The WHO highlights that the majority of people who commit suicide have a diagnosable mental health problem. Therefore, much attention should be paid to symptoms of this kind. The psychiatric Fábio Gomes de Matos is incisive: "There is no way to decrease the number of suicides if we don't treat mental disorders."
It is time for society to join hands for a better world. Let's do our part to reduce high rates of suicide, starting with welcoming those who are close to us. Paiva Netto affirms:
"Combatting violence in the world begins in the fight against the indifference to the fate of one's neighbor."
_______________
*¹ Source: nacoesunidas.org/um-suicidio-ocorre-a-cada-40-segundos-no-mundo-diz-oms/
*² "There is no greater Love than to lay down one's life for one's friend." (The Holy Gospel of Jesus, according to John 15:13).