Jesus, the Christ of God, did extraordinary things when He came to Earth for the first time, visible to our eyes. Among many of His so-called 'miracles,' He made paralytics walk, blind people see, and, when the crowds needed the material nourishment, the Divine Master immediately multiplied the bread. He also taught that the leftovers should be collected so nothing would be wasted (The Gospel according to Mathew 14:13‒21).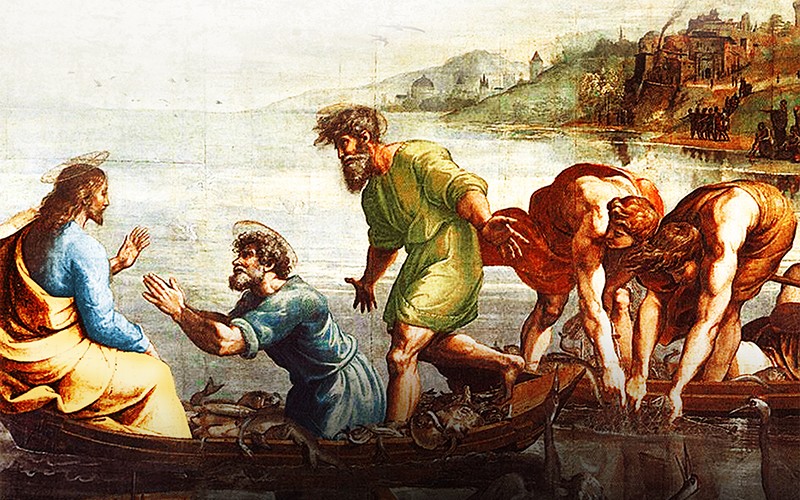 But Jesus' sacred mission went beyond human and time aspects. His teachings of Love towards our fellow beings, of forgiveness, respect, solidarity, and so many other good values, are the cure for the evils that harm the Soul, the metaphysical diseases, the psychological bewilderment that have been affecting human beings' innermost selves.
The Divine Religion defines these material and spiritual actions as Complete Charity. Brother Paiva explains that,
"Charity, in its most profound expression, should be one of the major statutes in Politics, since it is not limited to the simple however honorable act of giving bread. It is a feeling that—while illuminating the Soul of governing authorities, representatives, and magistrates—will lead the people to a regime in which Solidarity is the foundation of Economy in its broadest sense."
That is why, dear readers, the activities of the Legion of Good Will (LGW) and of the Religion of the Third Millennium complement each other to fulfill such goal. We carry out the permanent campaign of valuing the Eternal Spirit of the human being. It is no coincidence that the LGW's mission statement is
"to promote Social and Sustainable Development, Education, Culture, Art, and Sports with Ecumenical Spirituality, so there may be Socio-environmental Awareness, Food, Security, Health, and Work for everyone, in the awakening of the Global Citizen."
Take part in these fraternal actions!