Understanding the Universal Law of Reincarnation is a decisive step in the way we see God. It also increases our awareness about who we are, where we came from, and where we are going.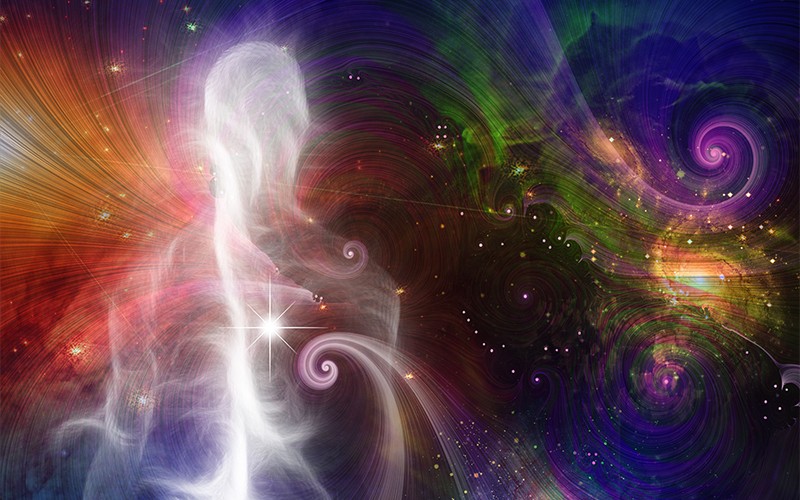 In order to reflect on the effectiveness of this divine mechanism, it needs to be pointed out that Reincarnation is closely linked to the identity of the Supreme Creator: "God is Spirit," as revealed by Jesus, the Ecumenical Christ, the Divine Statesman (The Gospel according to John 4:24). What is more: "God is Love," as John the Evangelist—who learned from Jesus—defined in his First Epistle 4:16.
We were spiritually created by God in His Divine "image and likeness" (Genesis 1:26). Therefore, just as our Heavenly Father is eternal, so are we. Thus we are not only what we see in the mirror. Our perishable body temporarily covers our Spirit as pilgrims on Earth.
"Reincarnation, a new opportunity"
The Religion of God, of the Christ, and of the Holy Spirit1 understands and proclaims Reincarnation as a great manifestation of Divine Mercy and not as a punishment, as its President-Preacher, José de Paiva Netto, clarifies in his book Apocalipse Sem Medo [Apocalypse Without Fear], in the section "Reincarnation, a new opportunity":
"Let it not slip from our memory what we promised in the Spiritual Sphere to do on Earth in benefit of our fellow beings. Generally, we are settling mistakes we committed in previous existences. I want to reaffirm the following: reincarnation is not punishment from God. On the contrary, it is His mercy granting us new chances. It is better than eternal hell. How can a father wish that his son―however much wrong he has done in a life of 50, 60, 70, or even 100 years―spend Eternity in infernal suffering, in the flames that do not consume? . . ."
The certainty of the Love of God
It is important that we understand this divine mechanism from the perspective of the Supreme Order of the Planetary Christ, His New Commandment:
"Love one another, as I have loved you. Only by this shall all of you be recognized as my disciples, if you have the same Love for one another" (The Gospel according to John 13:34 and 35).
This is the path we need to take. With each reincarnation we have the chance to improve our inner being, correct past mistakes, learn to love and respect one another, and live in honesty, to give some examples. This is a Divine strategy for us to achieve full happiness. It was the dynamic process that the Creator established for all of us, so that we re-educate ourselves in each life we live and free ourselves from spiritual ignorance, which generates suffering.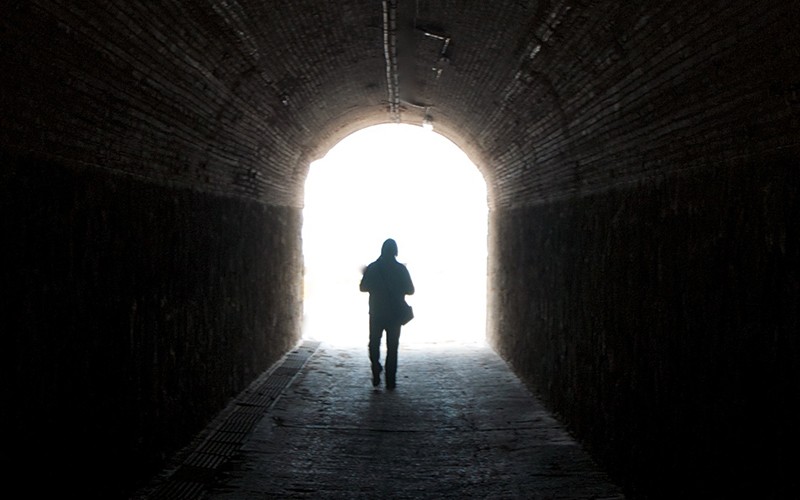 Reincarnation promotes Divine Justice—in which there is no impunity—since it allows transgressors of the Celestial Laws to correct their own faults. Over and above the Justice of God is His Love: the more we, Eternal Spirits, devote ourselves to doing Good, the greater will be our trajectory of evolution, until we become one with the Heavenly Father, as Jesus already is (The Gospel according to John 10:30).
In fact, our need to reincarnate, to be reborn, is evident in the dialogue between Jesus, the Master of masters, and Nicodemus (The Gospel according to John 3:1-7):
1 Now there was a Pharisee, a man named Nicodemus who was a member of the Jewish ruling council.
2 He came to Jesus at night and said, "Rabbi, we know that you are a Teacher who has come from God. For no one could perform the signs you are doing if God were not with him."
3 Jesus replied: "Very truly I tell you, no one can see the Kingdom of God unless they are born again."
4 "How can someone be born when they are old?" Nicodemus asked. "Surely they cannot enter a second time into their mother's womb to be born!"
5 Jesus answered, "Very truly I tell you, no one can enter the Kingdom of God unless they are born of water and the Spirit.
6 Flesh gives birth to flesh, but the Spirit gives birth to spirit.
7 You should not be surprised at my saying, 'You must be born again.'"
[Emphasis added]
Many questions may arise from this affirmation of Paul the Apostle in his Epistle to the Hebrews 9:27: "Just as people are destined to die once, and after that to face judgment . . . ." But the apostle himself also said: "Until we all reach unity in the Faith and in the knowledge of the Son of God and become mature, attaining to the whole measure of the fullness of Christ" (Epistle to Ephesians 4:13).
For this reason, how is it possible to reach the magnitude of Christ in just one life? We need to pass through several existences so that we can correct ourselves and improve spiritually to earn that. Therefore, God grants us the opportunity of Reincarnation, because He wants everyone to succeed and evolve. It is worth emphasizing that in this Divine Law, each existence is unique. The physical conditions—such as the body, family and social context, nationality, etc—change according to the individual's needs. That is why men and women are allowed to be born and "die once," so that those physical characteristics will never again be repeated. The spirit (the individuality, the essence of the Being) remains throughout their successive lives on Earth.
The Triumphal Return of Jesus
This process of spiritual evolution helps and prepares us for a great transformation that will take place on the planet with the Triumphal Return of Jesus, the Christ of God, the Lord of the Earth! This event will be the happiest in our history, for He Himself promised us that:
"Look, I am coming soon! My reward is with me, and I will give to each person according to what they have done" (Apocalypse 22:12).
+ Jesus resurrected and promised to return — What does the Apocalypse tell us about the Return of Jesus?
Let no one think that you are unprotected in your trajectory of evolution. Seek the help of the Guardian Angels and of the Spirits of Light!
If you have any question and/or comment about this and other topics, send them to the Religion of the Third Millennium. Let the Ecumenical Spirituality become a part of your life! And if you felt good reading this article, share it! It might touch the heart of other people too.
________________
1 Religion of God, of the Christ, and of the Holy Spirit — also called the Religion of the Third Millennium, and the Religion of Universal Love. This is the Ecumenical Religion of Brazil and the world.